Every year I reflect on the pop culture I enjoyed and put it in some sort of order. Here are my music picks for 2011.
15. The Joy Formidable – The Big Roar
A buzz band that snuck up on me, The Joy Formidable put on a sizable show for a 3-piece fronted by a small (in stature only) Welsh woman. Ritzy Bryan has a hell of a voice and commands any stage she's on, from small bars to a Lollapalooza main stage. The band creates a mix of guitar fuzz and melody, with dynamic shifts in volume and tempo throughout.
14. Destroyer – Kaputt
I am a big fan of the New Pornographers but I must confess I've never listened to any of member Dan Bejar's other work until this point. Apparently each Destroyer record has its own distinct tone and this one is all synthy yacht rock. It's like a hazy waking dream for 50 minutes, in the best possible way.
13. M83 – Hurry Up, We're Dreaming.
This was a year of a lot of 80s-influenced dream pop, a prime example being the soundtrack to the movie Drive. M83 have been mining that territory for several years, but this double album marks a step forward in terms of both ambition and songwriting. It may be slightly overlong, but it flows beautifully and "Midnight City" is definitely song of the year in my book.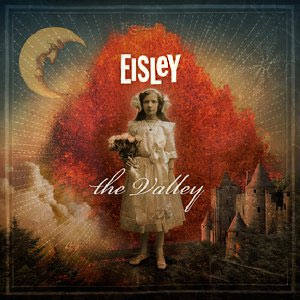 12. Eisley – The Valley
After dealing with some major label issues and personal relationship failures over the past few years, the family that are Eisley were finally able to release their third LP in 2011. Worth the wait, the album eschews the fairytale stories of the past for songs grounded in real world chronicles of heartbreak and disillusionment. However, when Sherri Dupree sings "I've finally found out/You're on my side/With a bullet for the bad guys/Hallelujah" on "Better Love" it's clear that these kids are going to be alright.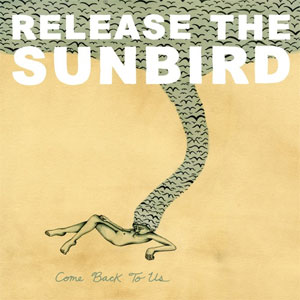 11. Release the Sunbird – Come Back To Us
A solo project from Rogue Wave's Zach Rogue, Come Back To Us could be a release from his main band but with a bit more sun and Jack Johnson influence shining through. There are many moments of quiet beauty to be found here, like taking a tour of the countryside on a breezy summer day.
10. Foster the People – Torches
Sure, you've heard "Pumped Up Kicks" ad nauseum by now, but the rest of the album is equally infectious. Mark Foster's background as an ad jingle writer comes as no surprise after exposure to all the earworms on Torches, but the whole thing is so much fun that you won't mind if a song or ten gets stuck in your head.
9. Coldplay – Mylo Xyloto
At this point, there's not much to say about Coldplay: you either like them or you don't. Rather than rest on their laurels as they did back in 2005 with the unremarkable X&Y, they now seem happy to continue to push their sound to new places. Picking up where Viva La Vida left off, the new record explodes piano and guitar riffs to glorious new places, creating a soundscape that somehow feels perfectly in sync with the neon graffiti artwork that adorns the album.
8. Blink-182 – Neighborhoods
The re-formed Blink-182 pick up where they left off, which isn't exactly the bratty pop-punk that made them famous. Instead, this disc features moody (yet still up-tempo) dance beats, reflective lyrics, and a willingness to push sonic boundaries that goes far beyond "reunion cash-grab."
7. Foo Fighters – Wasting Light
Meat and potatoes ROCK music doesn't get any better than the Foo Fighters' latest. One of Dave Grohl's secret gifts has always been his ability to write great melodies, even when he's yelling, and this album is full of choruses inviting sing-a-longs. It's also got some massive guitars and uniquely syncopated percussion.
6. Death Cab For Cutie – Codes and Keys
It's true that some of the songs on Death Cab's latest find Ben Gibbard seemingly happy, but that's really not a liability. In fact, this record succeeds in creating a variety of lush atmospheres and moods, displaying a band at the top of their game.
5. Manchester Orchestra – Simple Math
In terms of raw emotional honesty, it would be hard to find a band as revealing as Andy Hull's. On Simple Math, he explores his almost-failed (since saved) marriage and wrestles with faith and doubt. Heavy stuff, but the music is as tuneful as ever featuring sing-a-longs, a children's chorus, and strings.
4. MuteMath – Odd Soul
A left-field blast of 70s guitar funk, MuteMath's latest album may be brasher than previous releases but loses none of the underlying melodies that have made them a favorite of mine. The lyrics find the band grappling with their "odd" evangelical upbringings while the guitar riffs are equally daring.
3. The Decemberists – The King Is Dead
R.E.M. reissued a 25th anniversary edition of Lifes Rich Pageant this year, which is my favorite of their output. The latest album from the Decemberists perfectly captures that era of R.E.M. (Peter Buck even plays on a few tracks) while staying true to Colin Meloy's own voice. The result is a more perfectly distilled and accessible record than any the band has released; a golden-hued ode to Americana.
2. The Lonely Forest – Arrows
I was introduced to this band via NPR, and their mix of earnest, bleeding heart lyrics and pop-rock instrumentation checks all the right boxes for me. They received recognition for being signed to Chris Walla's (of Death Cab) label, but the music stands on its own and has been on repeat for me throughout the year. The soul-bearing "Woe Is Me… I Am Ruined" and the anti-war anthem "We Sing In Time" are but two highlights on a dud-free record.
1. Joseph Arthur – The Graduation Ceremony
Singer/songwriter/artist Arthur may be the most prolific music maker this side of Ryan Adams, but since releasing 4 EPs and a full-length with his band all in 2009, he's been relatively quiet. An under-the-radar record to be sure, The Graduation Ceremony may just be his finest work: a song cycle that ruminates on the dissolution of a relationship but reverberates with truth and atmospheric beauty throughout.
30.12.11